Wednesday, August 29, 2018
Constructor: Alex Bajcz

Relative difficulty: Easy-Medium


THEME:
City work
— Each theme answer is a city name preceded by a "profession" which is an anagram of the city name
Theme answers:
DIAGNOSES SAN DIEGO

(18a: Work as a metropolitan health official?)

COUNTS TUSCON

(29a: Works as a metropolitan census taker?)

HASTEN ATHENS

(44a: Work as a metropolitan traffic engineer?)

SALVAGES LAS VEGAS

(55a: Works as a metropolitan reclaimant?)
Word of the Day:
KENKEN
(27d: Numbers game)
—
KenKen

is a t

rademarked name for a style of arithmetic and

logic puzzle

invented in 2004 by Japanese math teacher

Tetsuya Miyamoto

.

As in

Sudoku

, the goal of each puzzle is to fill a grid with digits so that no digit appears more than once in any row or any column (a

Latin square

). KenKen grids are divided into heavily outlined groups of cells –– often called "cages" –– and the numbers in the cells of each cage must produce a certain "target" number when combined using a specified mathematical operation.
• • •
Hi y'all! It's Matthew, your friendly neighborhood radio producer/baseball fan/
whale enthusiast
in for Rex on this fine Wednesday. To all of you in the comments who thought I was ~too tough~ on last Monday's puzzle: Don't fret! With very few exceptions, today's puzzle was a joy! But as the winds of the anonymous Internet go, you probably hated it. Oh well.
Anywho: let's puzzle! Got off to a disgruntled start with
UNSEAL
(1a: Open, as an envelope)
— you can reseal an envelope, and you can unseal other things ... but "unseal" an envelope? I'm skeptical. HOWEVER the rest of this puzzle was
so darn exciting
that before long it didn't matter one bit. I had my share of stumbles here and there along with several double-takes —
TANK
for
REEF
(24a: Home for a clown fish)
(sorry @Nemo),
BEGINS
for
ONSETS
(34a: Starts)
, and
JUMP
for
LEAP
(41a: Jeté, e.g.)
— but used my trusty crosses to right those wrongs without incurring any serious damage and came in comfortably under my average Wednesday time. Cracking the theme was really fun working from the bottom up. I cobbled together both
SALVAGES LAS VEGAS
and
HASTEN ATHENS
before picking up on the anagram component, at which point the other two themers fell nicely into place amidst a grid chock-full of delightful fill.
I definitely want to give
EAGERNESS
,
USED CAR LOT
and
ARCHENEMY
their due
(4d: Zeal / 31d: Place for junkers / 34d: Voldemort, to Harry Potter)
— but the real prize of this puzzle, in my eye, is the staircase of 6- to 8-letter money words cruising right through the middle, with only
NOAA
(38a: Operator of weather.gov)
feeling more like a tourniquet than a snazzy belt.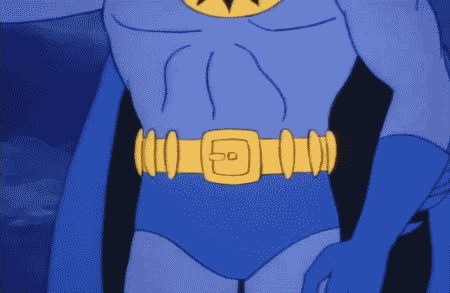 Yes, I had a great time on this puzzle. Yes, I think it feels like the ~perfect~ Wednesday difficulty. But I've already proclaimed my baseball obsession on this blog and would be remiss if we didn't talk about that pesky clue for
ON BASE
(30d: In scoring position, in a way)
. This wouldn't be a big deal except that "scoring position" is a technical tern in baseball to refer
only
to runners on either second or third. Most runners who end up
ON BASE
start at first, which, while closer to scoring than the batter's box, is not in "scoring position."
End mini rant. Hats off to a great hump day.
Bullets: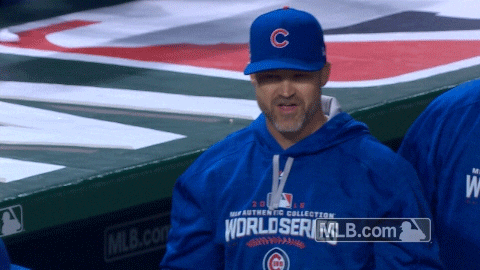 (The Chicago Cubs have not lost a baseball game since my CrossWorld debut.)
SCRAPE

(26d: Pickle)

— Synonymous, sure, but "in a pickle" is so much more fun to say.

BARISTA

(42d: Fitting occupation for a "Joe")

— My go-to barista in my hometown is named Magic, and he is cooler than I could ever hope to be.

ROYAL

(49a: Word before flush or pain)

— An exemplary Wednesday clue, in my opinion. Makes you think and perhaps second guess yourself (flush?) but doesn't bust your grid.

OBOE

(59a: Item with a bore and a bell)

— Link your favorite oboist in the comments below. (Seems safe to assume that the worlds of oboe enthusiasts and crossworders aren't mutually exclusive. Let's find out!)
Signed, Matthew Stock, CrossWorld utility infielder in for Rex
[Follow Matthew Stock on
Twitter
]
[Follow Rex Parker on
Twitter
and
Facebook
]