Monday, August 20, 2018
Constructor: Peter Gordon

Relative difficulty: Easy


THEME:
Meat entrees
— Each theme answer is a different meat dish named after a city
Theme Answers:
CHICKEN KIEV

(17A: Meat entree in Ukraine)

VIENNA SAUSAGES

(28A: Meat entree in Austria)

BEEF WELLINGTON

(47A: Meat entree in New Zealand)

LONDON BROIL

(62A: Meat entree in the United Kingdom)
Word of the Day:
LAHTI
(51A: Emmy winner Christine)
—
• • •
Hi y'all! I'm Matthew, a recent college grad, newly-employed public radio producer and budding crossword enthusiast filling in for Rex as he rounds out the Lollapuzzoola weekend. I made my puzzle tournament debut at Boswords last month (s/o Laura Braunstein, whose guest blog appearance inspired me to sign up!), and I can say — if Lolla's musical guest was half as entertaining as the
Boston Typewriter Orchestra
, then it surely was a great weekend for all involved.
But on to the puzzle!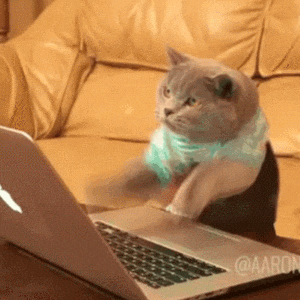 I started attempting the puzzle every day on my morning train commute last summer. And like all of us in our early days of solving, I really struggled with Wednesday puzzles onward each week. Fridays, Saturdays and Sundays were complete no-gos altogether. So I really looked forward to Mondays: my weekly opportunity to rekindle any nascent excitement for puzzling that had been snuffed out by midweek discouragement.

In my humble opinion, this week's Monday accomplishes half of the Monday constructor's mission. On the plus side — the grid is clean, there's not a lot of obscurity to bog down novice solvers, and the crosswordese —

ANKA, ALDA, ENE

and company

(7D: "My Way lyricist Paul / 57A: Alan who wrote the book "If I Understand You, Would I have This Look on My Face?" / Direction from Mo. to Me.)

— are few and far-between.

On the other hand (that's OTOH, for you newbies) — the puzzle is just flat-out uninspiring. Little about it feels exciting or invigorating.

UNSUNG HERO

(11D: Person not getting credit for a brave act)

crossing

PHAT

(35A: Excellent, informally)

is nice. The cluing on

AUTO

(55a: Jam ingredient?)

is interesting and requires some extra thinking (although "ingredient" seems a bit of a stretch). But

IN TOTO

(49D: Like members of the band who blessed the rains down in Africa)

—

... Ahem ... I digress.

IN TOTO

(49D: Counting everything)

, this is a tepid grid anchored by a

very

straightforward, bland theme. There's nothing wrong with it, per se (except that

VIENNA SAUSAGES

is the only plural of the bunch for no apparent reason?). But there's no payoff. Filling in meat entree after meat entree (clued oh-so plainly as such, nonetheless) doesn't spark the feeling of triumph that completing a puzzle (especially as a beginner) so often brings.

This could be someone's only real shot at solving the puzzle until next Monday! This could be someone's first successful solve in their young, soon-to-be prodigious crosswording career! It feels like we owe it to all the aspiring solvers to be a bit more creative and dynamic to start off the week. *steps off soapbox* *hands microphone back to Rex*

Bullets: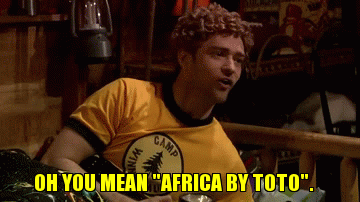 INFIELD FLY

(29D: Pop-up that results in the batter being called out even if the ball isn't caught) — As a lifelong Chicago Cubs fan and all around baseball nerd, this made me smile. Baseball answers seem to come up all the time (lookin' at you, ALOU) but this felt refreshingly original.

AT LARGE

(46D: Like a prison fugitive) — Can anything else be AT LARGE besides fugitives? I'm drawing a blank.

STAR

(32D: Symbol on the Texas state flag) — Yes, I'm a Dallas lifer, and yes, I believe this is the only way STAR should ever be clued.

WHALES

(48D: Moby Dick and others) — Moby Dick, Shamu and Free Willy are the only three famous whales I can think of. Help me complete my cetacean Mount Rushmore!
Signed, Matthew Stock, CrossWorld rookie in for Rex
[Follow Matthew Stock on
Twitter
for podcast musings and Cubs fandom]
[Follow Rex Parker on
Twitter
and
Facebook
]