Thursday, August 1, 2019
Constructor: Patrick Merrell

Relative difficulty: Easy-Medium - below my average, but I was trying *very* hard


THEME:
Alphabetical
— Theme clues were just lists of letters that appeared (in order, but not necessarily consecutively) in the answers, with no other context or hint given.
Theme answers:
ABSCONDED (17A: ABCDE)
AFGHANI (21A: FGHI)
JUNKPILE (26A: JKL)
HEISMANTROPHIES (38A: MNOP)
SQUAREST (46A: QRST)
PURVIEW (55A: UVW)
OXYGENIZE (62A: XYZ)
Word of the Day:
ANITA
(33A: Who sings "America" in "West Side Story") —
Rita Moreno won the Academy Award for Best Supporting Actress for her role as Anita in the 1961 movie version of West Side Story. She would go on to be the third person to win the EGOT, and is still tearing it up at 87 years old.
• • •
Hi, I'm George. I'm a professional technical writer and amateur trivia competitor / podcaster who has absolutely no idea how I got this gig, but
onward!
My style is Chaotic Good -- difficult to describe, but generally (eventually) effective. I tend to look at 1A and 1D first and then proceed from there based on which one I get.
SHOE
(1A: Card holder at a casino) and
SPAM
(1D: Food invention of 1937) came quickly enough, and I bounced around the top a little, getting
WILCO
(18A: "Got it, I'm on it," in radio lingo) and
ALLAH
(11D: Figure also called "the Creator," "the King" and "the All-Seer") and
HOWIE
(13D: TV host Mandel) to have the northeast quadrant filled in soon enough.
Then I caught the theme, with
AB_CO____
(17A:
ABCD
) making it apparent that the clued letters would be in the answer, and probably in order (I didn't think "ABDCO____" would be a thing). I had thought of
ORSO
(3D: Qualifying phrase) but wasn't confident enough, even with O__O there, but plugging it in gave me ABSCO____, which led me right to
ABSCONDED
.
Having
JOHN
(26D: Doe, a Deere?) and
UKES
(27D: Some of them come in "pineapple" and "soprano" varieties, informally) (a guess, but one that made sense) and
SKYS
(23D: "The ___ the limit") and
FOGUP
(15D: What bathroom mirrors may do) (I still don't know why that popped right into my head) led to
JUNKPILE
(26A:
JKL
). That let me cross a few more to get to
HEISMANTROPHIES
(38A:
MNOP
), which I rolled my eyes at -- every time I've heard someone speak of multiples of the award given to the most outstanding college football player by the Downtown Athletic Club, they speak of "Heismans". But that broke open most of the puzzle, so I'll let it go.
Oh dang look at all those HEISMANTROPHIES.
Fight on.
SPASM
(49D: Uncontrolled jerk) and
ERROL
(51D: Flynn of "Captain Blood") and
ANIME
(40D: Cartoon genre) left
P_R__E_
(55A:
UVW
) with not much wiggle room to plug in the theme letters, so
PURVIEW
was quick enough, and 46A:
QRST
more or less had to be
SQUAREST
, even without any crosses.
I messed myself up a little because I always (twice this week alone) mess up which seasons are in Daylight Time and which are in Standard Time. In my defense, the U.S. currently spends longer in Daylight Time, and that doesn't make sense. So I had
MDT
(52A: Winter Wyoming hrs.), and therefore had
DW_R_
(53D: Symbol of power), so I naturally thought it was
DWARF
.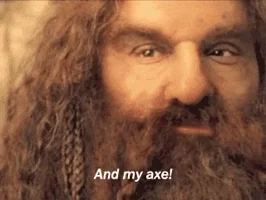 That threw me off of the crosses, and I spent way too long running through possible Irish names before giving up on 57D: Douglas ___, first president of Ireland. Eventually, I rethought my Daylight/Standard prejudice and realized that it was 52A was
MST
, and that the 53D would have to be
SWORD.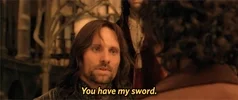 From there, my Scrabble-brain saw OX__E___Z_ and summoned up
OXYGENIZE
(62A:
XYZ
).
I went back up to the northeast to finish up
AFGHANI
(21A:
FGHI
), which I will note for the record is the
money
of Afghanistan, while a
person
from Afghanistan is typically called an "Afghan".
The dross fill at the end was limited to
CEN
(58A: Long life: Abbr.) and
NEED
(60D: Kitchen, for a chef). Neither of those really sang to me, especially when all I had left was the cross between them to finish that corner.
But the wasted seconds at the very end were my own fault: I read "Accepted" as a verb, even after I had
U_AGES
right in front of me, and
"
Temperature test, of a sort" just didn't land, even with
_IP
. so I stared at that and rolled through the alphabet for a bit until
S
fell into place.
I liked this one. The fill was good, with nothing that was
too
egregious or overly crosswordy. The theme really fell into place, especially with good crossing words. It took me 8:02, slightly closer to my best (5:28) than my average.(11:44). Thursday is a weird point in my week (as I put it to Rex when he scheduled me, "I swear more at the Thursday puzzles."), but this one was mostly smooth for me.
Favorites:
INDIA

(43A: Powerhouse in cricket) — I work at a software company, and I have a lot of coworkers of Indian descent. Every time there's a big cricket match, we get an all-hands email reminding everyone not to stream the match at their desk because it overloads the network. I'll give you one guess whether that works.

PUPPY

(50D: Small part of a pound?) and MYLES (67A: Standish on the Mayflower) — I didn't remember that it wasn't "MILES", so I had PUPPI for a second there before I got the joke.

XII

(63D: Common clock topper) — Second time in three days, and I don't remember the last time it was used before that. Seems odd. But I like this clue more than "Midnight, on a grandfather clock".
Signed, George Stankow
My other puzzling/quizzing passion is LearnedLeague, the Greatest Trivia League In All the Land. I co-host an extremely lo-fi podcast about it, available on Apple Podcasts and other platforms. If you'd like to hear a couple of A/B rundlers discuss each day's questions, search for "LearnedLag".
[Follow George on
Twitter
or on
Twitter
]
[Follow Rex Parker on
Twitter
and
Facebook
]