Thursday, December 20, 2018
Constructor: Ruth Bloomfield Margolin

Relative difficulty: Medium-Challenging


THEME:
NO NO
— Themers become common sayings when the word "NO" is added in front
Theme answers:
(NO) TWO WAYS ABOUT IT (20A: Choice of routes?)

(NO) SKIN OFF MY BACK (24A: Result of some sunburn I had?)

(NO) MAN IS AN ISLAND (44A: Declaration concerning British geography?)

(NO) LAUGHING MATTER (51A: Nitrous oxide?)
Word of the Day:
SKI BIB
(9D: Certain attire when hitting the slopes) —
... snowveralls?
• • •
Happy December, CrossWorld! Matthew the radio nerd back in for Rex today. This puzzle felt all over the place for me (hence the slower-than-average time), and I'll start with a bit of good. For starters, I think the theme works pretty nicely, even as the
second Thursday in a row
to break the "three-words-or-longer-only" rule. I ~love~ the bottom two themers,
especially
MAN IS AN ISLAND
— I really can't explain why I found it so funny.
TWO WAYS ABOUT IT
is nice, too. Which brings us to ... the middle of the grid ... where it feels like everything is — somewhat flippantly — about pain and suffering?
You have
SKIN OFF MY BACK
(which I have never heard before) crossing the rosily-clued
FLAYS
(was expecting something more
Ramsay Bolton-esque
here) crossing the somewhat-aloofly-clued
MYANMAR
(see also:
Myanmar
) crossing the painfully-ignorantly-clued
YEMEN
(see also:
Yemen
) ... but hey, at least there's the ever-ugly
YSER
ever-more-ugly Comic
SANS
to cheer you up!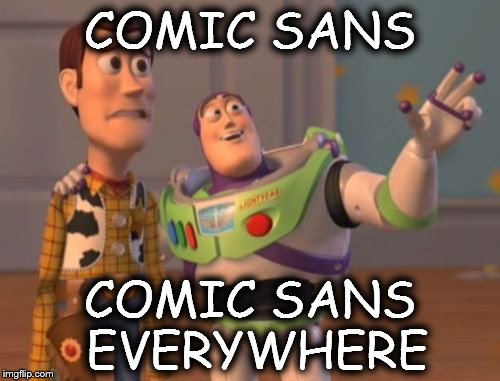 This whole stretch left a really sour taste in my mouth. While I do believe that crosswords can and should serve as a leisurely escape from the drudgery of our lives, I also believe that puzzlers have the obligation to educate when the situation presents itself. Cluing MYANMAR — the country that has denied citizenship to Rohingya and persecuted Rohingya to egregious extremes for over 30 years — as "Home to the Rohingya" feels a bit disingenuous. And cluing YEMEN as anything other than a reference to what's going on in 2018 feels wrong as well.
As an aspiring constructor, I sincerely admire the amount of work that goes into these puzzles. But this felt like it could have been better. Happy holidays, y'all.
Bullets:
PARTAKE (11D: Not teetotal, say)

— Let's please get teetotal as a crossword answer!

RACEDAY (43D: Time for a mint julep in Louisville)

— One of my former roommates is a Louisville native, and I couldn't be more excited to visit and check the Kentucky Derby off my sports bucket list someday.

LARGEST (41D: Like the outer matryoshka doll)

— Gold star for this clue for making a very commonplace word into an interesting piece of a puzzle.

SKI BIB (9D: Certain attire when hitting the slopes)

— I'm from Texas ... this is a thing?!
Signed, Matthew Stock, CrossWorld Elf in for Rex
[Follow me on Twitter
here
!]
[Follow Rex Parker on
Twitter
and
Facebook
]