Monday, January 29, 2007
Solving time: 4:46


THEME: words that end -PPER? - all theme clues are two-word phrases that, well, end in -PPER, like I told you, e.g. 17A: Popular grilled fish (red snapper) [addendum: Just found out from Crossword Fiend's blog that the vowel that precedes -PPER changes with each answer, and does so in alphabetical order, no less: -APPER, -EPPER, -IPPER, -OPPER, -UPPER]

It is early in the morning, and I can't remember - was there a clue in this puzzle that refers to the theme and explains it more elegantly than I did? I know what you're thinking: "You have the puzzle in front of you ... right now! Why don't you look for yourself?" Good question. I'm tired. There are a lot of clues. I'm not in the mood to read fine print right now.
I just want to glance at the grid, see an answer, and write the first thing that comes to mind. No time or energy for close analysis this a.m. Assuming I haven't missed something, this theme is pretty tepid, though some of the fill is pretty fancy and lively. Favorite theme answer was THE GIPPER (37A: 1940 Ronald Reagan role - I mentioned Reagan in yesterday's commentary, and voilà, here he is today, back from the dead, ready for puzzle action, sir), followed closely by DR PEPPER (24A: Soft drink since 1885). Note that there is no "." (or "period") in the "DR" of DR PEPPER. Why am I telling you this? To spare you the annoyance of having some know-it-all correct you should you ever have occasion to write about DR PEPPER. It's like one, big public service announcement, this blog.


Multiple-Word Phrases

15A: Wash gently against, as the shore (lap at)

- love it

28A: China, Japan, etc. (Far East)

- see also TOKYO (

57A: City trashed by Rodan

); as opposed to the

Near

East, where you would find the DINAR (

23A: Jordanian cash

), though probably not in the pocket of an ISRAELI (

46D: Ehud Barak or Ehud Olmert

)

66A: Started a cigarette (lit up)

- reminds me of when I first solved a

Times

crossword, back when my diet consisted almost entirely of cigarettes, Diet Coke, and fried burritos; God bless college (and a 20-year-old's metabolism)


45D: Close to its face value, as a bond (near par)

11D: Take some pressure off (let up on)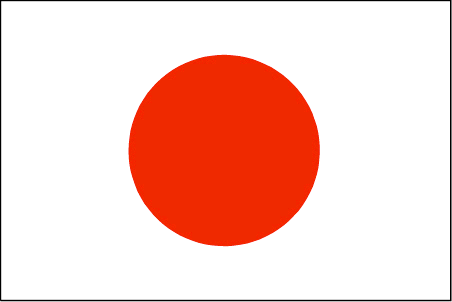 I [heart] multiple-word phrases in my crossword grid, and these are all fairly vibrant. Why do I love multiple-word phrases in general. Something about the way they exploit the possibilities of the grid in unexpected ways - I think the brain instinctively, for however split a second, takes in the blank row / column as a single unit. My brain likes when that unit has subunits, finding out where the breaks between words are, etc. Plus, multiple-word phrases tend to swing toward the colloquial (as opposed to the dusty dictionary) end of the language, which I appreciate.
12D: Opposite of dividers (uniters)
24D: Inventor (deviser)
25D: Speaker with a sore throat, say (rasper)
Every Monday puzzle, it seems, brings with it an assortment of verbs that are tortured into becoming nouns, although these jobs aren't that odd, in the end. Well, the last one is pretty icky, but the first two I can actually imagine someone's using in conversation. Nice UNITER / divider juxtaposition. Timely, without being catty. Toward the President. In case that wasn't obvious. In other made-up word news, REBOLTS (
42D: Makes tighter, in a way
) is kinda gross, but it does have a certain Frankensteinian aura that makes it vaguely tolerable.
59D: Nile slitherers (asps)
26D: Actress _____ Dawn Chong (Rae)


They're back! Haven't seen either of these Pantheon members for a while (or so it seems). I was just thinking yesterday that I haven't seen ASPS or EERO in a long time, and here I get a visit from ASPS - if they keep their appearance frequency to about once a month, I'll tolerate them quite fine.
7D: PC program, briefly (app)
8D: Al Capp's Daisy _____ (Mae)


One of the weird things about solving a Monday puzzle, for me, is that I never set eyes on a significant number of clues. When you know all the Acrosses, you never see the Downs, and vice versa. So it was in the Far North of this puzzle, where I only just now noticed these two little words - and I'm glad I missed them, because I have a feeling that I would have botched / misspelled them if I'd gone at them in their blank state. I would have looked for some acronym for the first one, and spelled the second one MAY, probably, despite my alleged affection for / knowledge of comics.
41D: Overlay material (acetate)
49A: Sicilian seaport (Palermo)


These seem pretty fancy words for a Monday. I'm not sure I'd know ACETATE if it bit me, or if it were sitting on my desk right now. For all I know, it is. No, it isn't, but you get my point. Was CARLA (
40A: "Cheers" waitress
) Tortelli from PALERMO? I don't know. I do know that I misspelled her name on my first pass through the grid - spelled it with a "K," which is how my dissertation adviser spelled her own first name. Also botched
44A: "National Velvet" author Bagnold (Enid)
- don't remember what I put in, but it was probably something like EDIE. Let's go back to Italy for
4D: Puccini opera (Tosca)
and then over to GAM (
60D: Pinup's leg
), just ... because, and then we'll close it out with my favorite book, the OED (
27A: Brit. reference work
), which I own in the single-volume edition, the one you are supposed to read with a magnifying glass, but which I read without aid (my eyes are one of a select number of body parts that are Not showing their age ... yet). Sadly, I have deferred getting the Webster's Unabridged Dictionary that I really, really wanted, for financial reasons (i.e. we bled money over the Holidays and are trying to stop the bleeding before we make any large-ish expenditures). Someday my dictionary will come. Til then, I'll make do with my (very) old standby, the OED.
Signed, Rex Parker, King of CrossWorld