Wednesday, November 22, 2006
Welcome to the NYT CrossWorld Pantheon:
A Hall of Fame for Crossword fill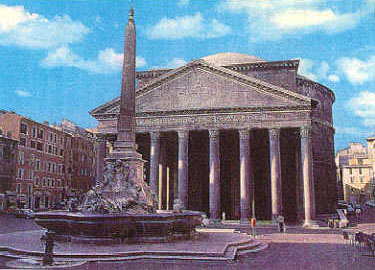 Selection to the Pantheon is determined by a top-secret formula that looks something, but not exactly, like this:

F(x)/U

Where "F" = the Frequency with which a word appears, x = the number of letters in the word (in singular form), and "U" = likelihood that anyone in the general public would ever Use said word in a sentence.

Membership is a fluid thing - new words are being inducted all the time, and the status of a word's membership is always subject to review, particularly if for some reason a Pantheon Word stops appearing in the grid with any frequency, or develops a currency with the General Public. Membership is divided into FOUR categories: The Security Council (limited to the FIVE highest-ranking members, all of whom have veto power), the A-List, the B-List, and the C-list.

**REVISED for 2007**


The big news is that ASTA has stepped down as Pantheon President, for personal reasons. He was immediately given the Eugene T. Maleska award for formerly Pantheonic fill (joining ADIT, ABIE, AMAH, and the newly recognized ERI TU. In a surprise development, ARIA objected to ASPS's succession to the presidency, claiming that snakes can't be trusted, that a plural should not be allowed to hold such an important office, and that changing the face of the Pantheon from a lovable dog to murderous snakes would be devastating to the Pantheon's image. With the Security Council thus factionalized, the Presidency was put to a popular vote of current members, and dark horse candidate OLEO came out of nowhere to claim victory - the first time a non-Security Council member has made the leap straight to the Presidency in the Pantheon's history.


NEW WORDS in RED
.

PROMOTED or DEMOTED or newly RETIRED words in PURPLE
.

SECURITY COUNCIL:
1. Oleo (President)
2. Asps 3. Eero 4. Aria 5. Epée
+++++++++++++++++++++++++
A-List:
Ewer (Captain), Élan, Etna, SSTS,
Apse, STET, Alai
+++++++++++++++++++++++++
B-List:
Rea (Captain), Sloe, Aloe, Otoe, Dele, Obi, Tiara.
Ogee, Eerie, Omoo, Isms, Eno, Ulna, Alee
,

Rae (from B)
+++++++++++++++++++++++++
C-List:
Igor (Captain), Essen, Estes, Neon, NTWT, Pei, Eel, Tat, Ulan, Uma, Eli, eBay, iMac,
Esai, Olla, Alou, Aioli, Set-to, Estee, Enola, Née, Nene
,
Olio (from A), Riga (from B), Tarn (from B)
+++++++++++++++++++++++++
Honorary members (The Eugene T. Maleska Award):
Adit, Abie, Amah,
Elia (retired)
,
Asta (retired)
Kicked out of Pantheon
:
Deion (from C)
- for excessive celebration in the end zone
Induction to The Pantheon occurs only by the autocratic authority of Rex Parker, who is happy to be advised, but only in a properly deferential manner.