Thursday, June 27, 2013
Constructor: Sean Dobbin

Relative difficulty: Easy

THEME:
The shift is on!
— Phrases of the form "[Baseball player] S____" shift the S to the first word to become a new possessive phrase. It's easier than I'm making it sound, honest.
Word of the Day:
ABBY
(Women's soccer star Wambach) —
Mary Abigail "Abby" Wambach

(born June 2, 1980) is an American professional

soccer

player, coach, two-time

Olympic

gold medalist

, and the

2012 FIFA World Player of the Year

. She currently plays for

Western New York Flash

in the

National Women's Soccer League

and for the

US Women's National Soccer Team

. She played

college soccer

for the

University of Florida

, where she was a member of a national university championship team and was recognized as a three-time

All-American

. A five-time winner of the

U.S. Soccer Athlete of the Year

award, she has been a regular on the

U.S. women's national team

since 2003. Wambach, a

forward

, currently stands as the

highest all-time goal scorer

for the

USA Women's National Soccer Team, and holds the world record for international goals for both female and male soccer players with 160 goals. [Wikipedia]
• • •
(I had to give a shout-out to soccer and to women's sports in general, both of which can get short shrift in American sports coverage. Plus, the world record thing just happened.)
Theme answers (with spacing and punctuation for extra illumination!):
GIANT'S QUID

CARDINAL'S IN

TIGER'S TRIPE

(In my .puz, this clue lacks a question mark. Is this just an online error? How does it look in the paper?)

PIRATE'S HIP
Tyler Hinman
here once again to offer my take on today's Times puzzle. I don't think today's constructor had any way of knowing I'd be guest-posting today, but he puts one right in my wheelhouse with a baseball theme. Even though the possessive theme has been done a whole bunch in various forms, I quite liked this one; very tightly defined. The fill isn't immaculate, but mostly pretty solid. My biggest complaint is that I blazed through it in under three minutes, with a brief hiccup in the upper right my only sticking point. Leaving aside my level of experience, I know Thursday is capable of putting up more of a fight. Nonetheless, a thumbs-up for Mr. Dobbin; he didn't horse around here.
Bullets:
AL MARSALA — Kinda sounds like a ballplayer as well, doesn't it? "Pinch-hitting for New York... playing right field... Al Marsala."
IRANI — I believe I've heard or read Merl Reagle claim that he'd never use this in one of his puzzles because the term is IRANIAN. Any thoughts? At the very least, this is a tired entry. The constructor hemmed himself in a bit by placing black squares that force an I???I entry.
NSYNC — These guys were a thing that happened. Bye bye bye.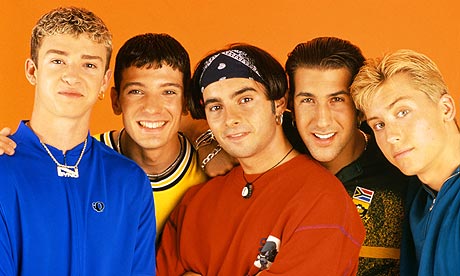 ATTU — An island that could be part of a Monday vowel-change theme if only ITTU, OTTU, and UTTU were things.
RUBIK — Have you seen the X-Cube? Pretty cool. I've memorized how to solve the regular cube several times and keep managing to forget.
ALL IS WELL / DIAGNOSIS — An optimistic pair of consecutive Down answers.
SPAT OUT — Alternatively, a tipster at an OTB in a health club.
In closing, the first two theme entries evoked bad memories of 2010 and 2012, respectively. The third is my girlfriend's favored team as well as Rex's, and I'm sure they don't care to recall the end of 2012's season either. As for the fourth team, well, I'm just going to
leave this here
.
Signed, Tyler Hinman, Regent of CrossWorld